PUSH BEYOND YOUR LIMITS
Bridgnorth Pole & Fitness are a friendly, welcoming and positive studio who celebrate all abilities, ages, shapes and sizes. We are a brand new two floor studio situated in Bridgnorth offering both private and group lessons in Pole Fit, Pole Flow & Flexibility.
Lead Instructor: Sasha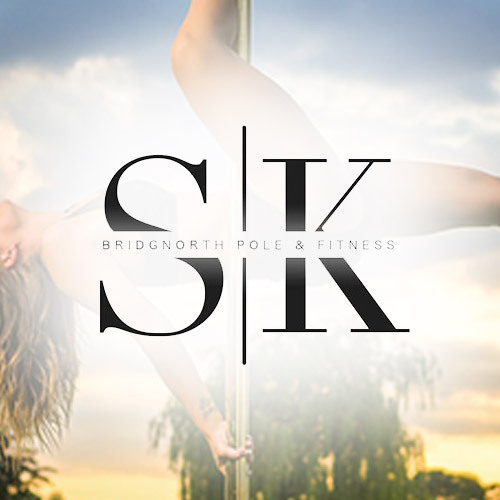 About our classes
Pole fitness (beginner,intermediate & advanced)
This is a full body workout incorporating strength based moves on a chrome pole.
Pole flow
Full body workout incorporating flow & routine work on a chrome pole.
Heels
It is a full body workout incorporating dance and heels work on a chrome pole.
More about us
Bridgnorth Pole and Fitness was opened in October 2018 by Sasha Katie; a young mum looking for a way to get out of the house and be herself again. She needed a break from just being 'mum' all the time, and she wanted to regain her figure post-pregnancy in a way that was actually fun and exciting!
The first time Sasha went to a Pole class was back in 2013. After just that one class, she was hooked on the physical and emotional high it gave her. In 2016, she spent eighteen months away from the Pole to have her beautiful little boy. But soon after having her baby, she found herself beginning to struggle. Her weight began to fluctuate, and her mental health started suffering too. After trying a few different things that were supposed to help her, resulting with little effect, Sasha decided that she needed to 'find herself' once again. She needed a release; something that made her feel like Sasha.
This is where Pole came back into her life. Returning to Pole made her feel more confident and happier, it toned her body, and it gave her the opportunity to socialise with other people too. Her love turned into an obsession, which then turned into a way of life, when she opened the first dedicated Pole Fitness studio in Shropshire! Now with over 60 students mastering all levels of difficulty, the only way is up! Or upside down if you're perfecting the layback.
Please complete the form below to leave your review
Kelly Millington-Preece
Bridgnorth
---
I've struggled with my weight and confidence infront of people for years but this is my third lesson at Bridgnorth Pole and Fitness. I'M LOVING the experience, I can highly recommend this to everyone! Feel fitter and a lot stronger already... bring on the next session
Siân Ellis
Wolverhampton
---
Loving my lessons with Angie, feeling stronger each week and seeing lots of improvements! Always have lots of fun and laughs, love it.
Bridgnorth Pole & Fitness